Dementia Passport offers continuing education and training to health care professionals.
The goal is to support the workforce in providing high-quality care to people living with dementia. 
Get Started
Flexible Learning
Accessibility
Users learn at their own pace, without being limited to a physical classroom.
Accessible on tablets, laptops and mobile devices.

Web-based
Available online to any registered user with an internet connection.

Interactivity
The modules will feature videos, quizzes and case studies based on real-life scenarios.
Certificate
Each user will receive a certificate that verifies they have successfully completed the module bundle.

Affordable eLearning Training
30 day access
Four module topics
Two hours of training
Dementia specific
Flexible and convenient
Affordable price of $25
Register Today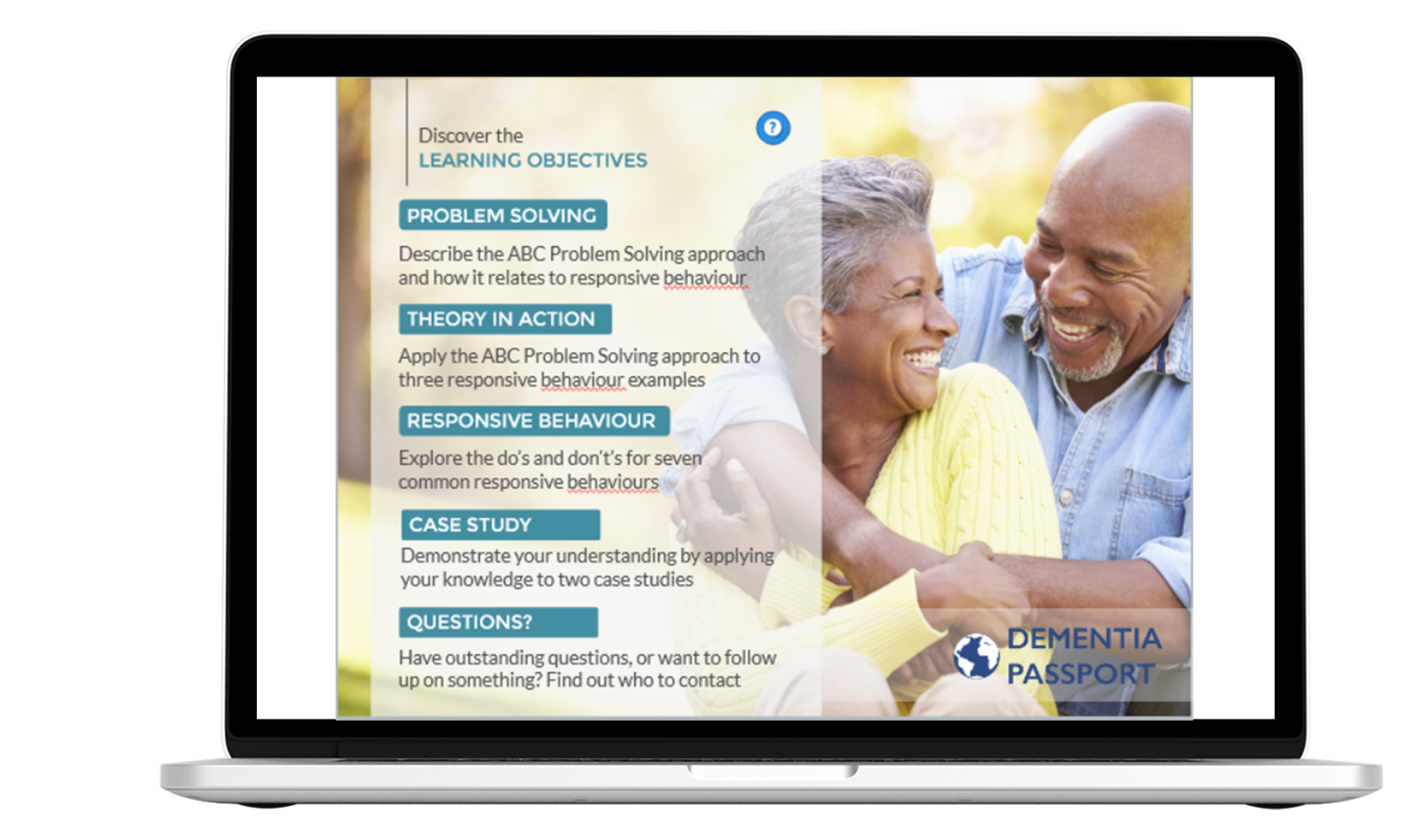 The educational modules will focus on topics specifically related to dementia care, such as:
Charter of Rights for People with Dementia 
Person-Centered Care  
Understanding Behaviour 
ABC Problem Solving 
Browse the Available Modules
Try the Free Demo!
Dementia Passport modules are interactive and fun! Every module is written by the Alzheimer Society and built to create an immersive learning experience that keeps you engaged. 
This demo is a sneak peak of Module 1: Charter of Rights for People with Dementia.
Try it for Free